If you are looking for a wallpaper hanging specialist in London or in Essex then look no further. Our Brentwood based decorators have hung wallpaper on domestic and commercial projects all over London and Essex and have vast experience in hanging all kinds of wallcoverings including wide vinyl, fabrics and more.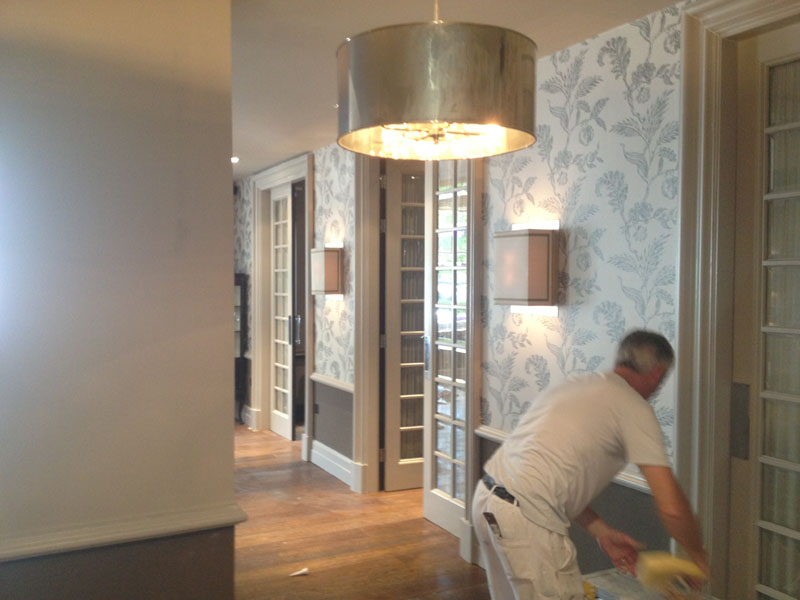 It is very important when hanging wallpaper to follow the manufacturer's recommendation as each type of wallpaper has to be applied in its own particular fashion. With some you must apply wallpaper paste to the wall, others you have to paste the back of the wallpaper and different wallcoverings require soaking for different lengths of time, although this is only the very tip of the iceberg. There is indeed an art to hanging wallpaper and a true wallpaper hanging specialist rarely reveals the secrets of his art. Commercial vinyl like Muraspec are sometimes considered to be a little more difficult to hang as they are much wider than traditional wallpapers. It is also quite common with Muraspec, and similar manufacturers of wide vinyl wallcoverings, that you have to overlap and 'splice' each join rather than the conventional butt join.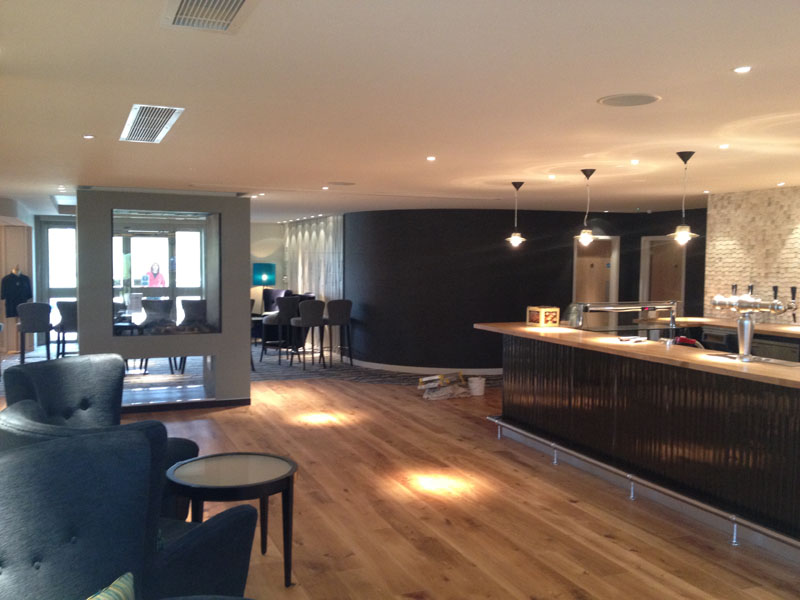 We think it's important to only use the best quality tools when wallpaper hanging. Here at HarriDec, our wallpaper hanging specialists in London and Essex are now using the highest quality cutting tools available on today's current market from Japanese manufacturer; Olfa. These unbelievably sharp blades glide through even the most difficult wallpapers eliminating frayed cuts and rips.
The demand for wallpaper hanging in London has increased in recent times and there are more manufacturers and patterns available than ever before. Whether you would like digitally printed wallpaper, a bold Damask pattern for a feature wall at your business premises or your lounge at home wallpapered in a flock then we would be happy to help you choose the right wallpaper for your project.
If you need a wallpaper hanging specialist in London or in Essex then please fill out THIS form, we will be in contact shortly to discuss your requirements.