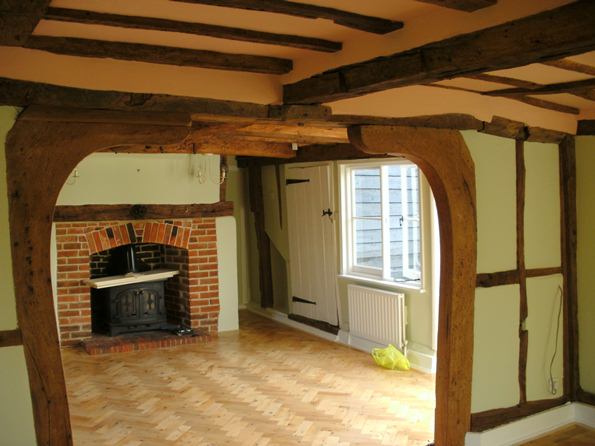 Our experienced interior decorators cover all of London and Essex for high quality interior decorating projects. In an effort to increase efficiency and reduce mess we are now using the latest dust free sanding equipment to keep your property clean and safe. To find out more just visit our Dust Free Sanding page. This is just one of the many reasons that we have rapidly gained a reputation for our seriously high quality interior painting service. We have carried out redecoration works at prestigious West London townhouses, beautiful Essex countryside properties, public buildings, hotels and just about everything in between! No matter the size of your interior decorating project, large or small, you can rest assured that it will be completed efficiently and to the finest possible finish by our interior decorators.
To see an example of how we would tackle an interior decorating project, we think a good example would be Redecorating a Listed Building.
If you have an interior decorating project that you would like us to take a look at then simply fill out THIS form, we will be in touch as soon as possible to discuss your requirements.