At HarriDec Ltd we offer a comprehensive painting and decorating service, from refurbishing townhouses in West London to painting industrial units and much, much more. Click on the links below to find out more information on a particular service.

Interior Decorating
We provide a high quality interior painting and decorating service throughout London, Essex and the home counties. Our master craftsmen use a mix of traditional methods and modern techniques and products to achieve the finest possible interior finish. Read more…

Exterior Decorating
We only use tried and tested paints and materials that we know perform well when exposed to the elements. Often, the extensive preparation work required externally can account for more than half of the work. Without carrying out the necessary prep work paint will usually fail very quickly. Read more…
Domestic Painting & Decorating
We like to build close working relationships with all of our domestic clients, we know that to have painters and decorators working in your home there has to be a real element of trust between both parties. You can count on us to act courteously and keep things tidy when working in your home. Read more…

Commercial Painting & Decorating
Each year we carry out a huge quantity of commercial painting and decorating work for principal contractors and business owners in London and Essex. We are a health and safety conscious company who have earned a reputation within the industry for consistently high quality work. Read more…

Listed Buildings
Here in Essex we have some beautiful period properties dating back hundreds of years. The correct conservation and redecoration of these old and impressive buildings is delicate and meticulous work, we use traditional methods wherever possible to bring listed structures back to their former glory and give them the attention and maintenance that they deserve. Read more…

Insurance Work
If you happen to find yourself in need of a company who can repair your home or business premises in a hurry then you can count on us. We can undertake all the repair work associated with floods and fires etc. and will redecorate the affected property to the exceptional high standards that have earned us our reputation. Read more…

Refurbishments
If your home or business premises is looking a little dated or you have employed an interior designer to oversee the modernisation of your property then we are your one stop shop. We are able to carry out a full refurbishment service covering all the key trades such as carpentry, plastering, electrical and painting and decorating. Everything you need to bring your property up to date, all from one reputable, local company. 
Read more…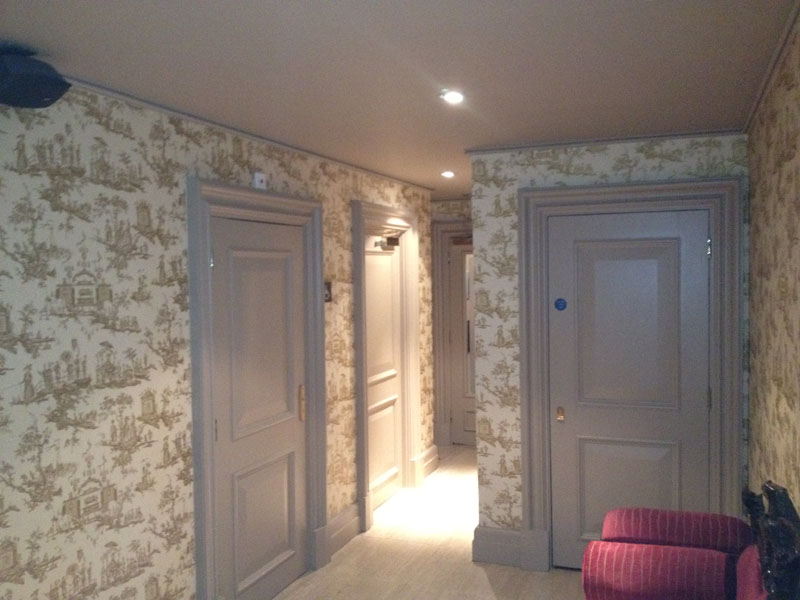 Wallpaper
From Albany to Zoffany we have vast experience in domestic and commercial wallpaper hanging. Whether you require just one feature wall or a whole house you can count on us to achieve the best possible finish with your chosen design. We also install wide vinyls like Muraspec. Read more…