Here you can find some of our preferred paints, materials and tools for painting and decorating work. Our Essex based decorators can regularly be found working on projects for domestic and commercial customers in Romford, Billericay and throughout London and Essex.
With more paints, tools and decorating sundries available than ever before, things can get confusing when it comes to choosing the right product for a project.
Here at HarriDec our painters and decorators in Romford are committed to improving quality within the painting and decorating industry and we would like to share our professional opinion on a few of our favourite products with you. We offer a free 'Recommended Specification' for all projects that we undertake.
Oil Based Trim Paint
In January 2010 EU regulations affected the integrity and quality of many solvent/oil based paint. The new laws put a limit on the amount of VOCs (volatile organic compounds) paint could contain. In short, many leading manufacturers had to reformulate their solvent based paints to meet the new guidelines and these paints lost something in the process. Painters and decorators up and down the country were up in arms as their white gloss turned yellow in a very short time and their undercoat took days to dry. However things have moved on since then and the manufacturers have been working hard to put it right. We think we can suggest a few oil based trim paints that will meet the demands of t
Interior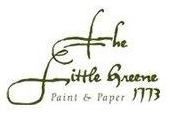 Little Greene Oil Based Eggshell
Little Greene have been manufacturing paint and wallpaper since 1773, their oil eggshell is a traditional paint for interior and exterior woodwork, although we prefer to use it for painting interior trim.
Its finish, durability and variety of historical colours make it a first choice for the professional painter and decorator in Billericay.
Little Greene has a reputation for quality paint and eco-credentials, the VOCs in their solvent paints have been replaced with natural vegetable oils.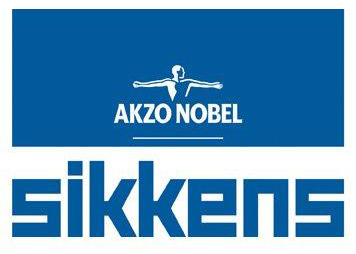 Exterior
Sikkens Rubbol XD Gloss
When it comes to exterior joinery our gloss of choice is from Dutch manufacturer Sikkens. Their parent company Akzo Nobel is a big name in the painting and decorating industry and also owns Dulux, the largest retailer in the country.
Sikkens Rubbol XD is a high performance, exceptionally durable gloss that offers up to ten years of protection.
Water Based Trim Paint
With everybody talking about further changes to the VOC regulations and many professional painters and decorators in Romford still untrusting of conventional solvent paints, manufacturers have spent more time perfecting their acrylic/hybrid paints. These paints never used to measure up to oil based paint but we think that a couple of manufacturers have cracked it with these oil-alternatives. Here are our favourite modern alternatives.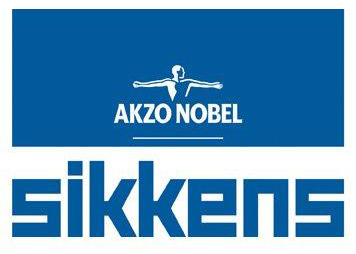 Interior
Sikkens Rubbol BL Satura.
Again, Dutch company Sikkens are leading the way in terms of finish and durability. Their Rubbol BL Satura is a highly durable, non-yellowing trim paint for interior and exterior use. We think it's best used for interior work where low-odour is beneficial for everyone and its superior satin finish can really be appreciated.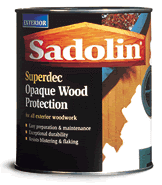 Exterior
Sadolin Superdec
Superdec is very popular amongst professional painters and decorators in Billericay as an advanced coating for all exterior joinery and is our first choice for exterior cladding, doors and windows. It is available in a multitude of colours in a satin finish or in a semi-gloss for black and white only.
Superdec is micro porous, allowing the surface to breathe thus resisting flaking or peeling. It is self-priming, will retain elasticity throughout its life and won't become brittle. A real problem solver!
Interior Emulsion
This is the big decision for any homeowner, colour is everything! Isn't it? We don't think so. The quality and finish of the paint is equally important. Do you compromise on durability by choosing a dead flat finish? Or do you go with a less attractive but washable eggshell finish? You can put colour to the back of your mind for the moment because all the different finishes are available in literally thousands of colours and the 'right one' is down to a matter of taste, although a good interior designer can help you get that part right. Here are a couple of interior emulsions that we use.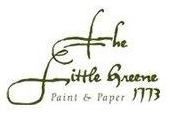 Little Greene – Ultimatt
Eco manufacturer Little Greene has developed a highly durable matt emulsion for ceilings and walls called Ultimatt. It is completely washable and combines exceptional durability with the traditional aesthetics of matt. In testament to how tough it is, it can also be used for interior trim and even on radiators!
Possibly the most well-known paint manufacturer in the world, Dulux has conquered the trade and DIY painting and decorating market in the UK. However, the paint used by a professional painter and decorator is not the same as the 'retail paint' bought from B&Q and the like. It is more expensive and of far better quality.
Dulux is number one in terms of choice, there are thousands of colour schemes and a somewhat baffling array of finishes, Flat Matt, Supermatt, Quick Drying Eggshell, Light & Space, Diamond Matt, Vinyl Silk and Vinyl Matt to name but a few.
If you are unsure of which finish will be best for you then we would be happy to advise you.
Paint Brushes
Brushes for Oil Paints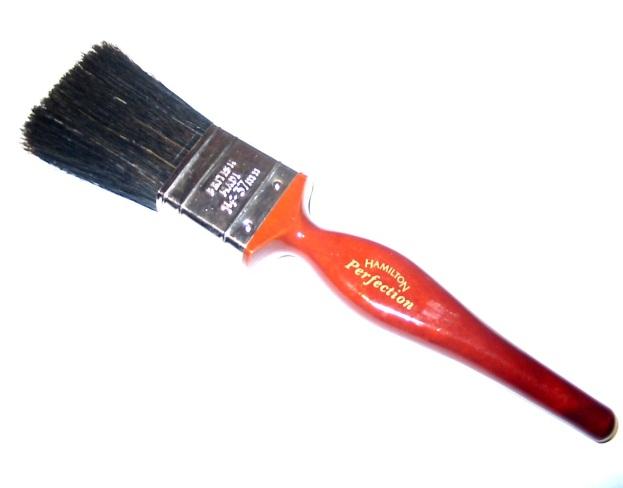 Hamilton Perfection.
Hamilton Perfection paint brushes have been the brush of choice for the professional painter and decorator for decades. The quality has dropped somewhat in recent years but after a good 'wearing in' they are still widely considered to be the best brush for the application of solvent based paints.
Brushes for Acrylic Paints
Proform – Picasso

Until recently we were using brushes made by American manufacturer Purdy. That was until we came across these brushes by Proform, the funky looking Picasso brush. A new bench mark has been set in the application of acrylic/latex paints, with an advanced blend of synthetic brush filaments and Hardline technology that permanently marries the ferrule to the handle.
If you would like more product advice from professional decorators in Romford and Billericay, or are ready to have our team decorate your home or business premises, then simply fill out THIS form. We will be in touch as soon as possible to discuss your requirements.