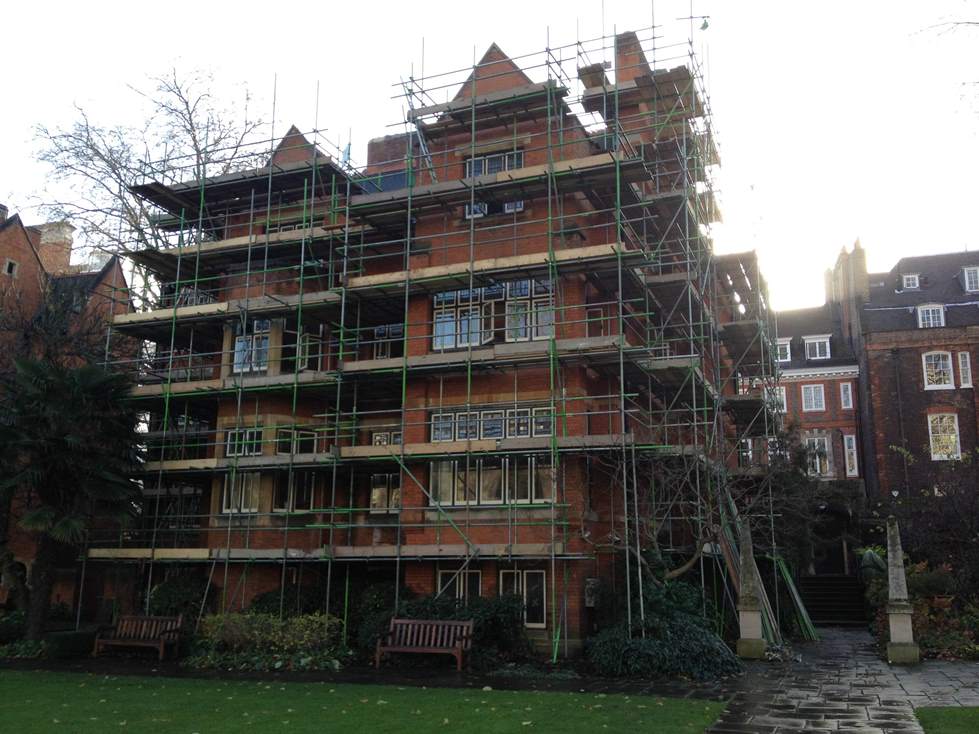 This job, recently completed by our painters and decorators in Westminster, was done in three phases over twelve weeks. The 18th century listed structure is set in and overlooks the oldest garden of Westminster Abbey, said to be the oldest garden in England under continuous cultivation at over a thousand years, it is a conservation area full of history and quirky architectural details.
From the window of the four-storey building there is a clear view of the Houses of Parliament, Big Ben and of course, Westminster Abbey at the end of the garden. A tranquil and beautiful spot in London with a fantastic view of Westminster and the City.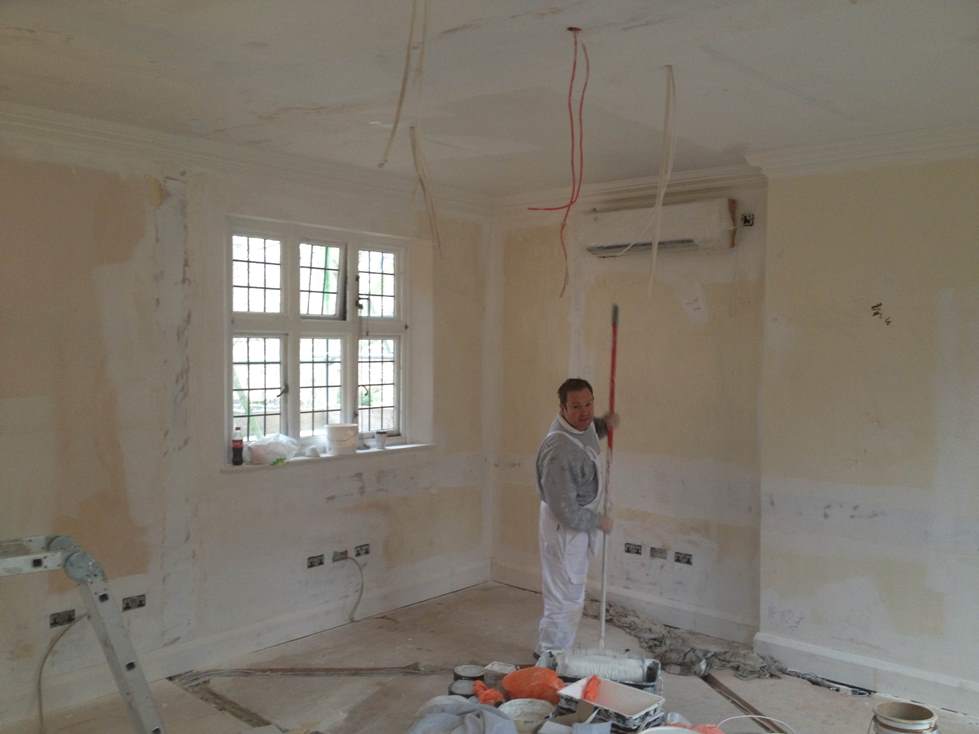 Our decorators began work in Westminster in December on the top floor of the building, mist coating patch plaster repairs, stain blocking, filling and priming. The building, owned by Westminster Abbey, had been unoccupied for several years and the general condition throughout was very poor, the painters and decorators put an epic amount of effort into the preparation for this job and over the course of the job we used over 250kg of Easifill, 20l of two part filler and 180 tubes of caulk, not to mention the mountain of abrasives and gallons of various Zinsser products!\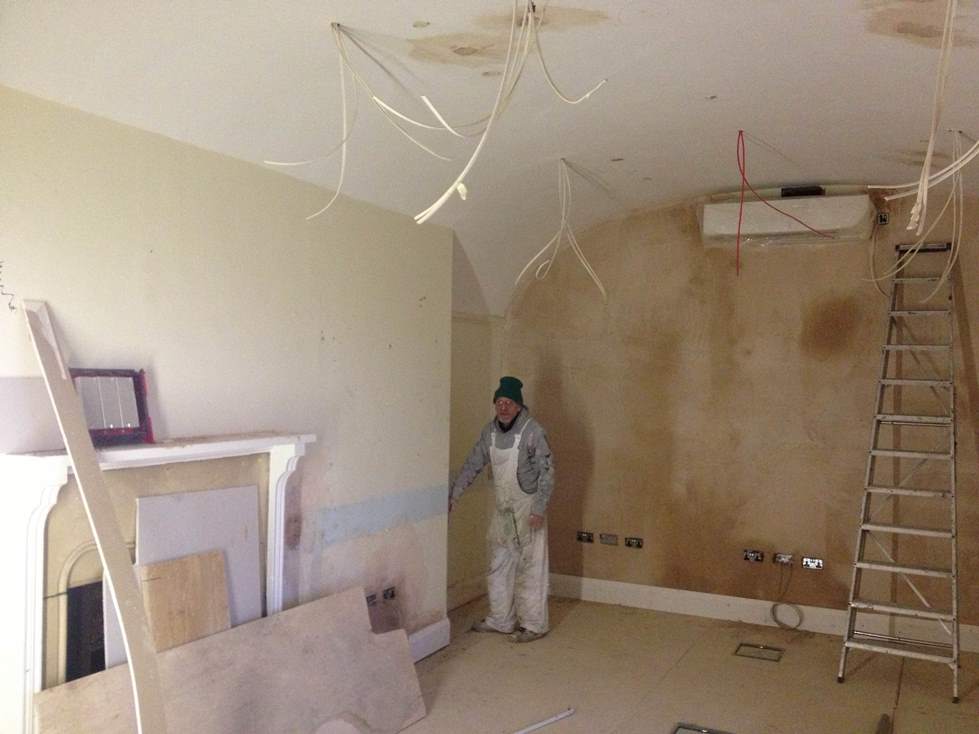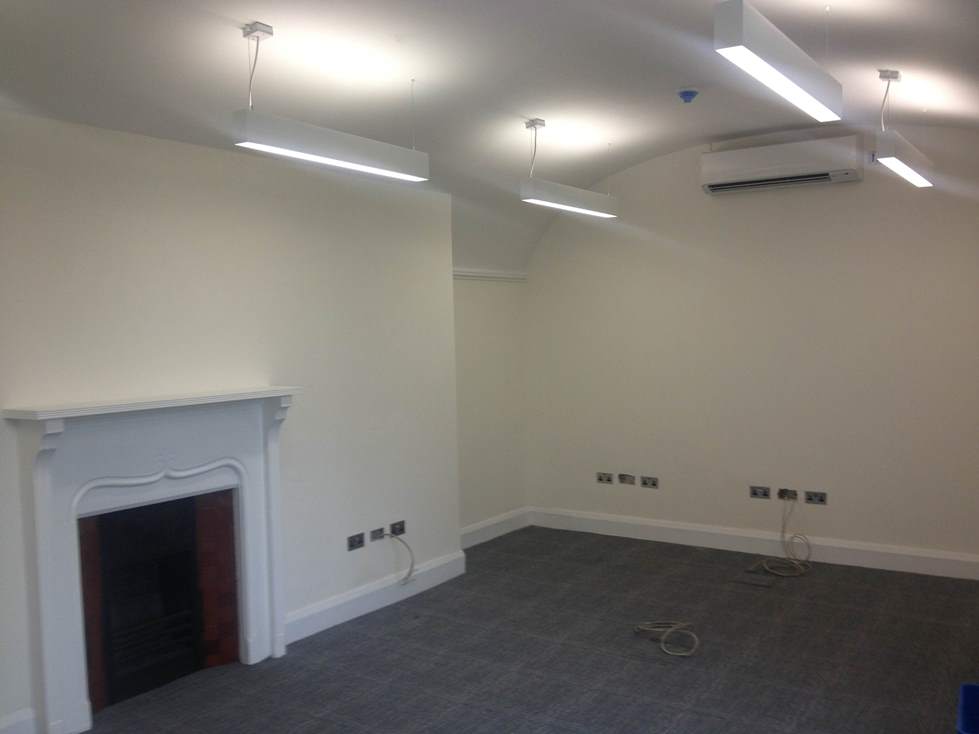 Because this job was scheduled over winter it made painting and decorating the exterior quite difficult, but on occasional days when the weather was kind enough our decorators would capitalise by working on the original windows. We partially stripped the windows, hacked out and replaced defective putty, spliced in new timber using Repair Care and repainted them with three coats of Sadolin Superdec.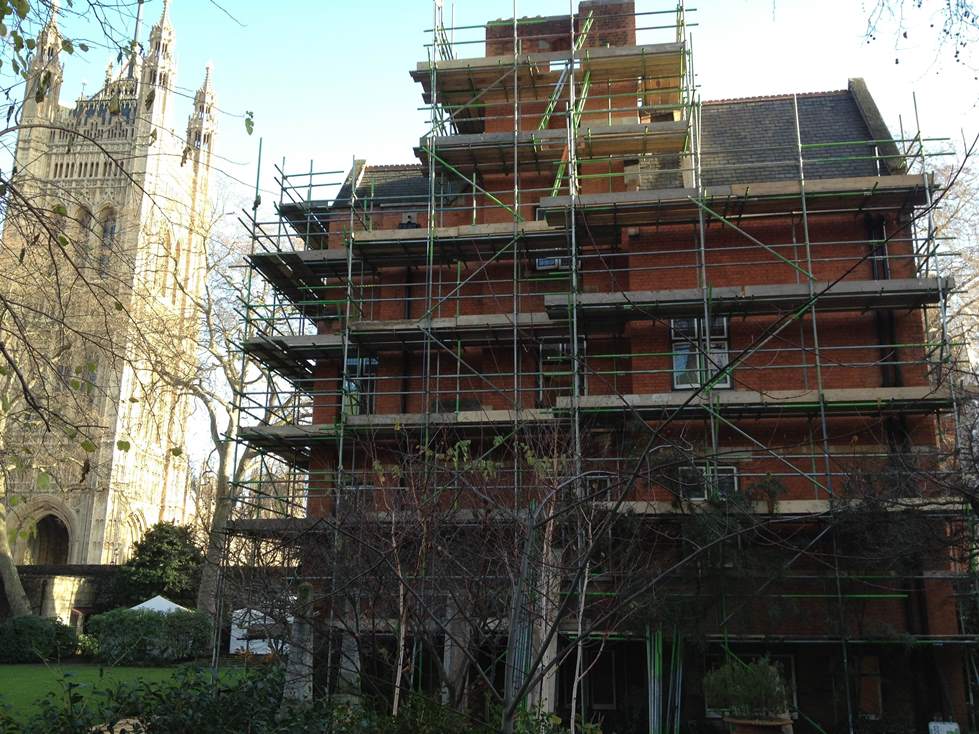 Having been used for many purposes in its existence, including serving as a Westminster MI5 base during WWII, the building was refurbished and modernised to suit the needs of a global mechanical engineer as their London office. Other services aside from the painting and decorating included electrical works, cornice repairs, masonry repairs, landscaping, minor alterations to the layout, new kitchens and bathrooms and other various general building refurbishment works.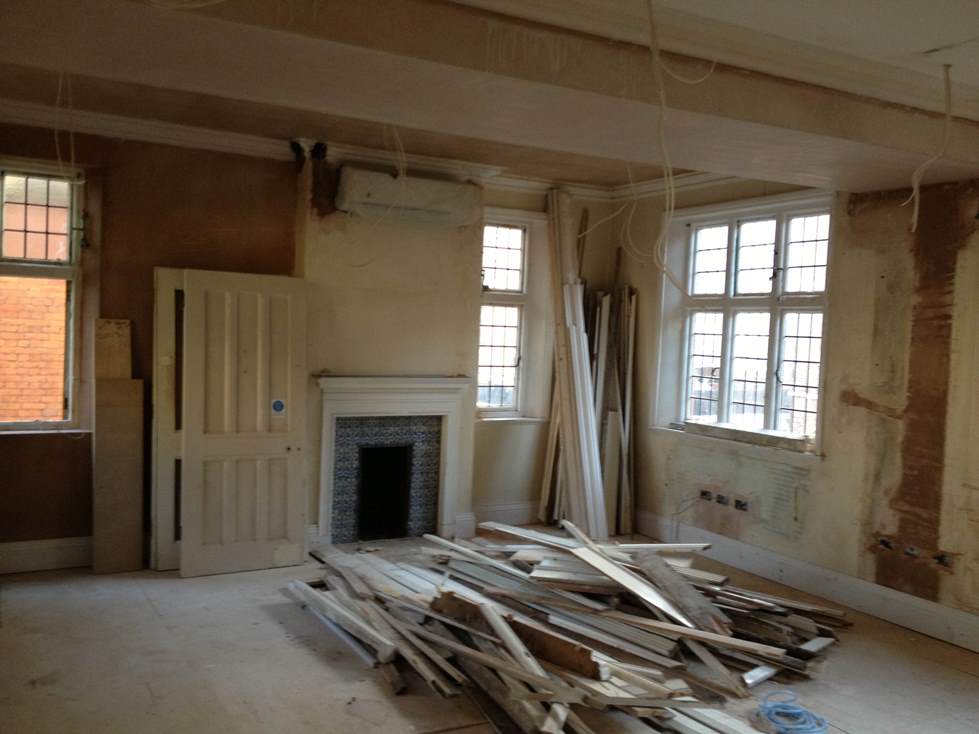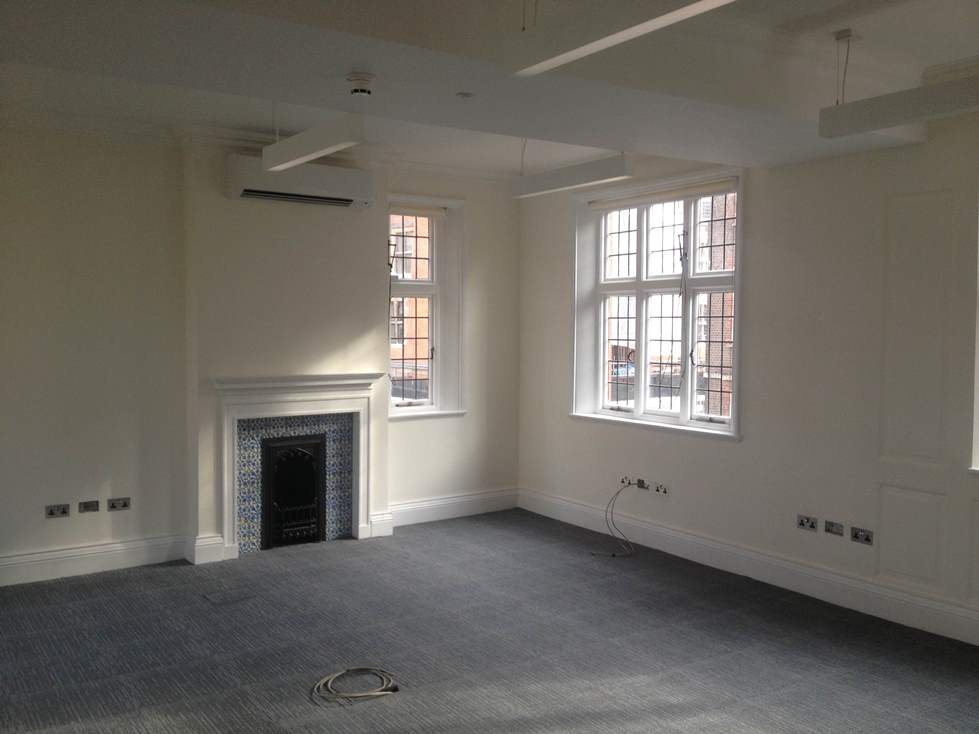 As per the architect's specification our decorators used Dulux Trade paints throughout, vinyl matt for walls and ceilings and oil base eggshell on the huge amounts of woodwork!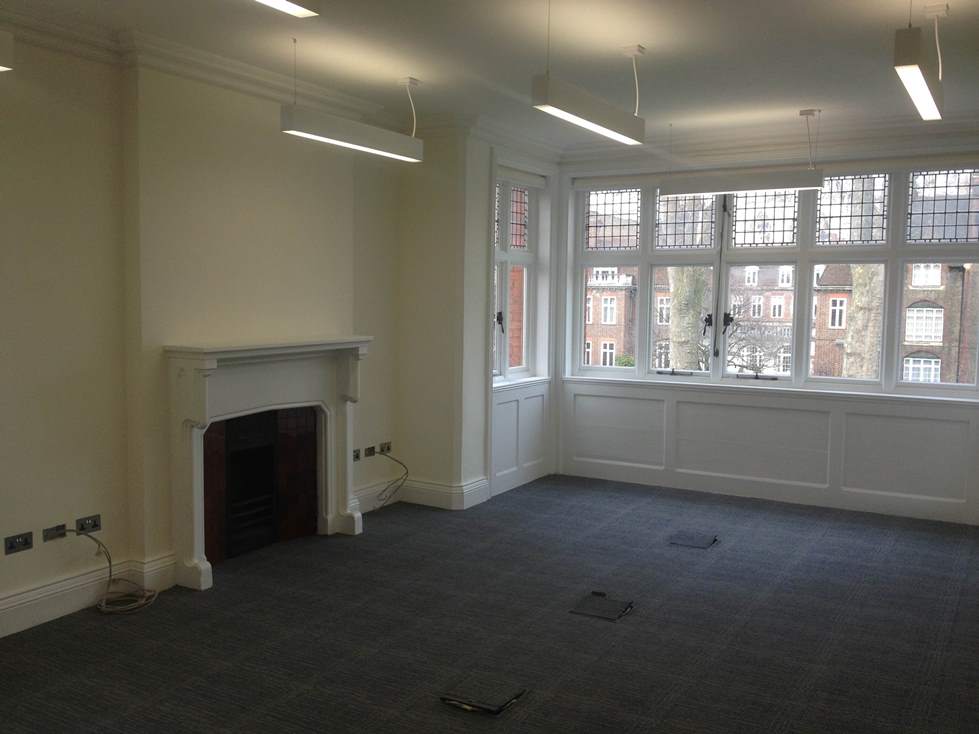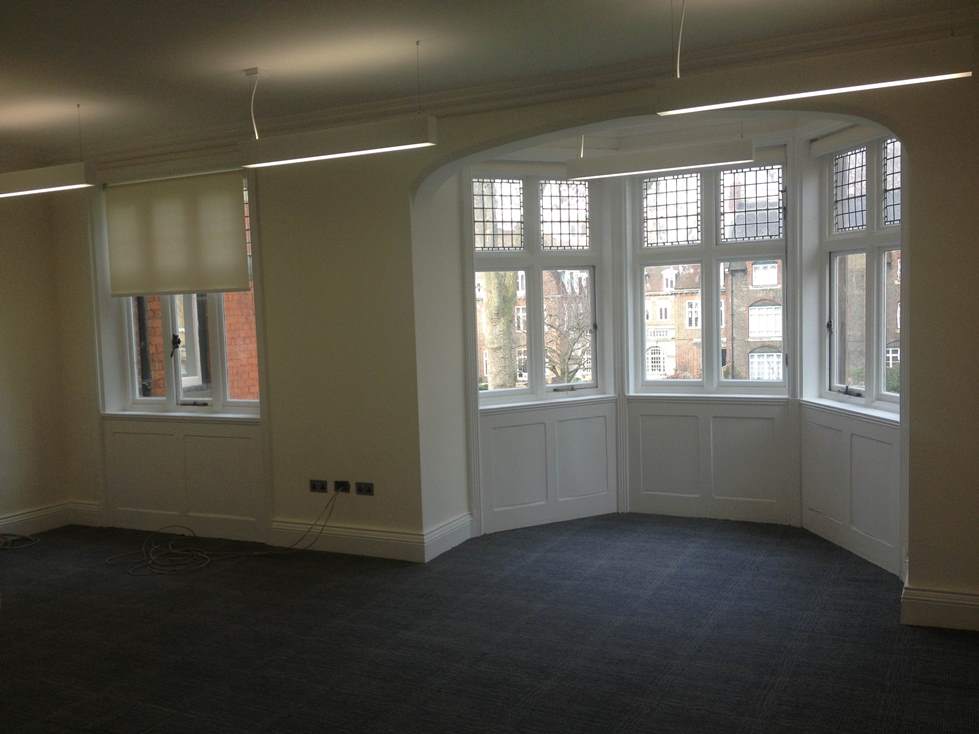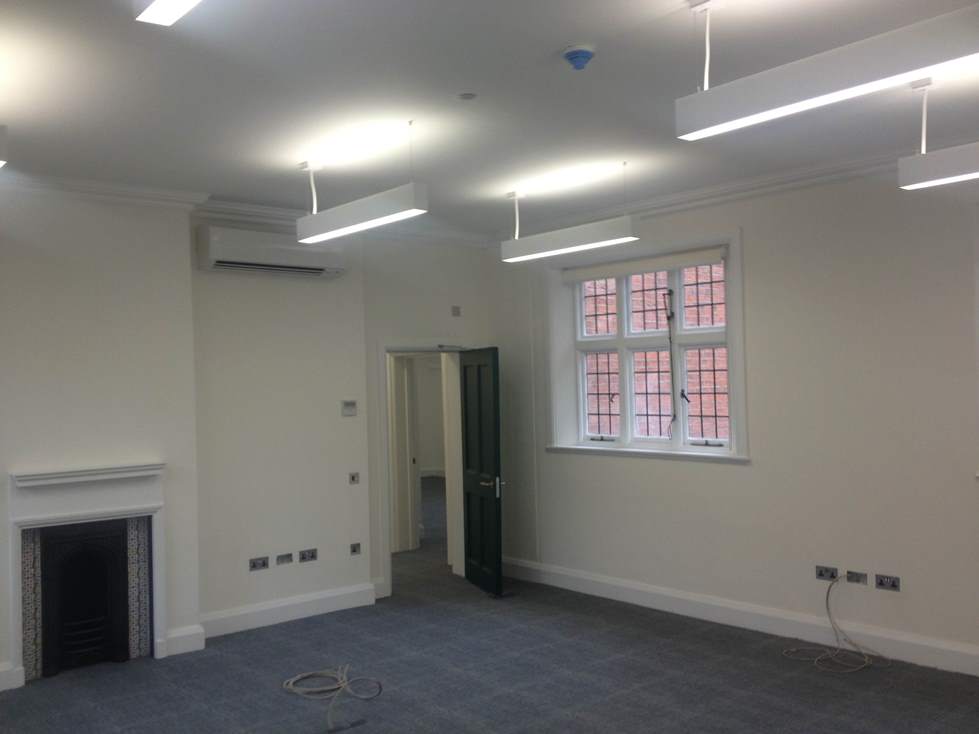 If you require painters and decorators in Westminster, SW1 or anywhere else in London then please do get in touch, we would be happy to help. Simply fill in THIS form and we will be in touch to discuss your painting and decorating requirements shortly.